Exceedent Ownership Rewards is a unique level-funded health plan designed to lower health care costs for employers.
What is level-funding?
---
Level-funding is a mechanism that offers employers the flexibility of self-funding and the cash flow protection of a fully-insured product by setting predictable monthly and annual maximums.
Where your health care dollars go with Exceedent Ownership Rewards
---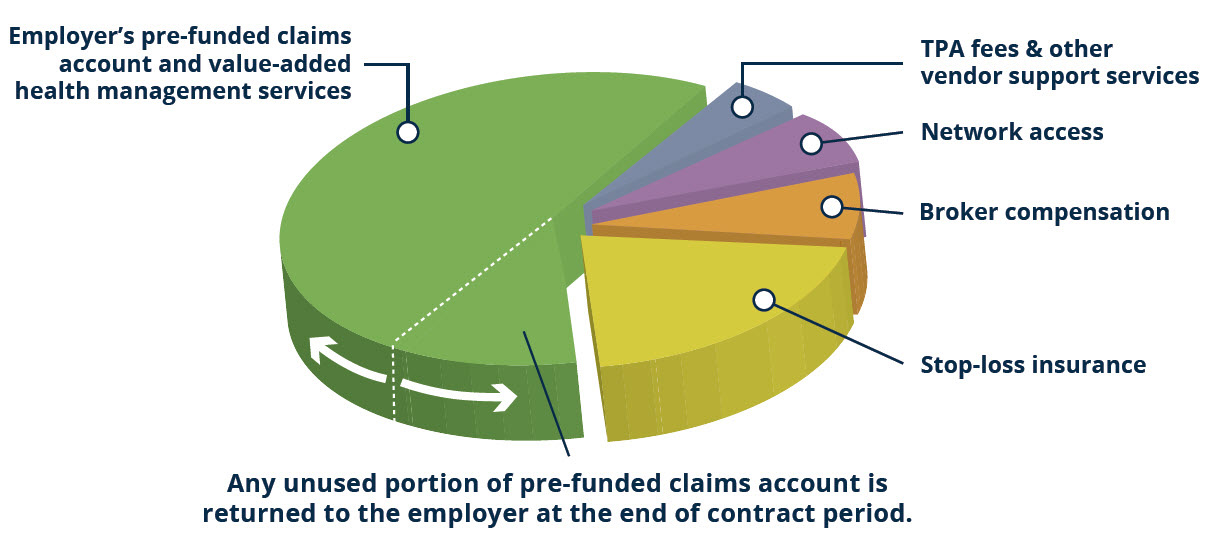 Example: Single person tracking towards a single $30,000 specific deductible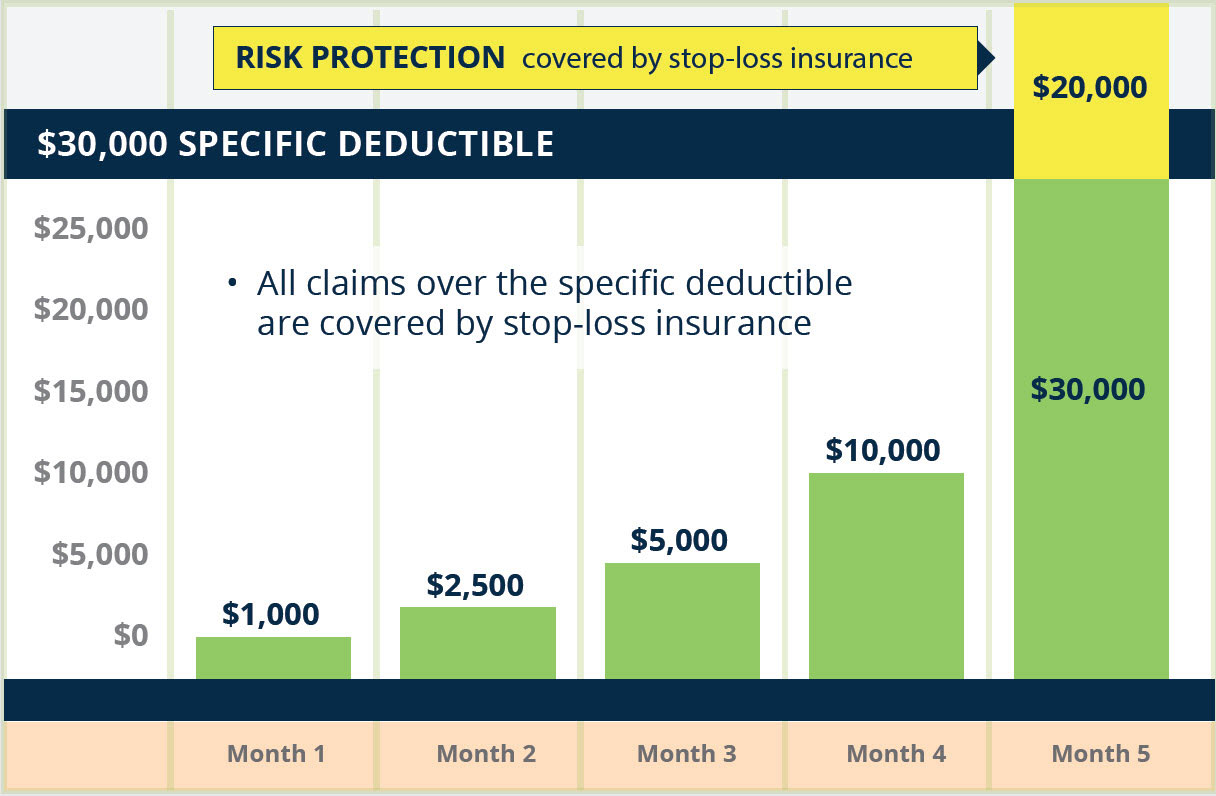 How Exceedent Ownership Rewards delivers on our promise.
Multiple cost control mechanisms
Predictable cash flow and level monthly billing
Stop-loss protection customized to fit your needs and reduce your risk
Fast, efficient and accurate claims processing
Plan design flexibility with common Summary Plan Descriptions
State benefit mandate flexibility to reduce cost
Specialty, local, regional and national provider networks offering deep discounts
Transparent pharmacy solution to assure the lowest possible costs with 100 percent pass-through savings with no spread
Flexible 12/15 or 12/18 contract settlement options
Exceptional member care and service
Owned by a top-five ranked academic medical center with leading health care providers offering optimal quality and value
Virtual access to doctors 24/7/365 with prescription capability
Population health programs led by on-staff physicians and nurses
Dedicated nurse navigator for each employer group
Extraordinary account service and trusted expertise
Led and staffed by solution-focused experts with decades of experience in health care benefits
Industry's lowest member to customer service ratio
Dedicated account manager
Detailed, actionable reports and benefit information not typically provided to fully insured plans
Local firm with national reach
Headquartered in the Greater Milwaukee area – serving clients nationwide
All services provided domestically
Population health programs boost satisfaction and help control costs by:
Identifying specific patient populations and the opportunity to improve health and lower health care utilization
Anticipating and outlining patterns of care for populations
Encouraging recommended preventive care
Preventing unnecessary high-cost emergency department care
Avoiding unnecessary duplication of tests or services
Encouraging patient engagement and compliance
Utilizing evidence-based care and best practices to improve clinical outcomes
Brought to you by Exceedent's on-staff physicians and nurses.