New Health Care Solutions
for an Evolving Industry.
Exceedent is an innovative full-service third-party administrator (TPA) that specializes in serving self-funded employers locally and nationally.
Engaging
Exceedent engages companies and their employees to navigate health care and to provide support in better understanding benefit offerings. Our programs enhance convenience, improve employee health and help lower costs so you make the most of your health care benefits.
Educating
Exceedent takes education and engagement to another level for employees by offering programs and services that ultimately impact your bottom line. We provide support from on-site screenings and health risk assessments that empower and improve the overall quality of your workforce.
Exceeding
Exceedent provides customized, on-site services that are staffed by board-certified and credentialed health and wellness professionals. We meet and exceed the needs of your company by establishing a relationship with each employee, understanding where they are in their wellness journey and working with them to improve their health.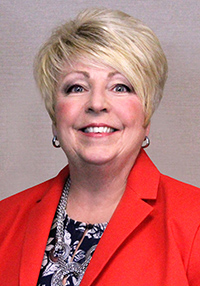 Sherri Hauser – Chief Operating Officer
Sherri oversees the small-group and large-group teams as well as IT at Exceedent, working to enhance operational effectiveness and ensuring compliance.
Prior to joining Exceedent in 2018, Sherri served for more than 10 years as senior vice president – chief operating officer at The Benefits Services Group (BSG) and BSG Analytics, LLC, a benefit consultant and data analytics company located in Pewaukee, Wis. She was in charge of overall operations, with a focus on health system clients and analytics. In this role, her consultation was instrumental in Exceedent's operational development.
Her prior experience includes working with the leadership team at Claim Management Services, Inc., a third party administrator and wholly-owned subsidiary of Anthem, where she worked with large employer health care coalitions to find unique ways to manage employer healthcare costs. This included provider negotiations, employer analytics and claim administration. Sherri holds her insurance licenses for life, accident and health. She is a graduate of the University of Wisconsin – Stevens Point. She was previously appointed by Governor Scott McCallum to the Wisconsin Bureau of Healthcare Information and she has served on the Board of Directors of the Wisconsin Coalition on Health.
With over 30 years of insurance and employee benefits industry experience in various roles, Sherri offers unique insights and perspectives in claims administration and data analytics.