How population health management services are provided can have a significant and positive effect on satisfaction and efficacy of a health benefits approach. That's why Exceedent's population health management services are all handled in-house by nurse navigators who work directly with our employer groups, members and the member's health care team to enable the delivery of high-quality and cost-efficient health care. Specific services include:
Predictive modeling to proactively identify members at the highest risk of adverse health in the next year.
Utilization review to assure appropriate usage of health care services and to identify members who could benefit from additional services.
Disease management of members with a single or multiple chronic conditions.
Case management of members who have experienced a critical event or diagnosis. We can help them manage the extensive resources and help in navigating health care systems.
Transition of care and discharge planning assistance to members as they move from one health care service provider to another.
Exceedent assigns a nurse navigator to every employer group so that he or she can get to know the group, its needs and preferences. For instance, employers can arrange a health and wellness event at their workplace, allowing members to meet with the nurse navigator for information and help in understanding available benefits. Members can also call their nurse navigator for any health questions from 7:30 a.m. to 5 p.m. Monday through Friday (except holidays).
Exceedent's nurse navigators average more than 10 years of clinical experience and have the tools and expertise to facilitate the best care and value for employers, employees and employee dependents.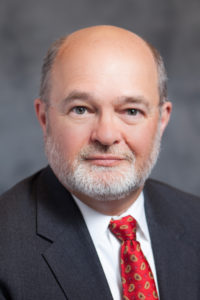 Eric Christianson, MD
Chief Medical Officer