When it comes to population health, what makes Exceedent different?
"We are provider-owned," says Exceedent President Jeff Zavada. "We have a chief medical officer on staff, Dr. Eric Christianson, who's leading the population health programs that Exceedent is building."
Locally and provider-owned, Exceedent's financial expectations are also different from the national competition. "Everything the big names do is about returning an investment to their shareholders," says Zavada. "Our focus is on returning value to our employer customers. We have organized our resources and assets to maximize the employer's return on investment."
The goals are better health for members and giving physicians the data they need to make the right decisions on behalf of their patients.
The Exceedent advantage is the immediate link between the claims system and dedicated Nurse Navigators who oversee the company's population health efforts. Because of the pre-certification process, Exceedent knows immediately when a member is going to the hospital. Notification of pharmacy interactions are also immediate. This allows Exceedent to do a more efficient and effective job in managing those claimants.
If a patient needs multiple services at different health systems or multiple prescriptions at different pharmacies, Exceedent closes the information gap by notifying the patient's physician. "When we call the member, we're calling on behalf of his or her physician and not the insurance company," says Zavada. This results in a different level of trust and engagement than what Exceedent's competitors can offer.
When there's trust, the likelihood of members reaching out to Exceedent proactively is greater, says Zavada. "Through a trusted relationship, we can encourage routine care for them because it will avoid bigger issues down the line." Ultimately, employers save money on large claimants, as Exceedent works to improve the health of the members.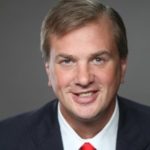 Jeff Zavada
President