Even though the concept of a "clinically integrated network" is relatively new, if you searched for clinically integrated network (CIN), you would find over a million results in less than one second. I knew they were popular, but that still seemed like a lot of results.
My experience in working with predecessors to CINs is fairly extensive. After completing residency, I was with a staff model health plan. This was an ultimate extreme model where the insurer managed the financial and clinical risk for a population and contracted directly with physicians. There are not many of those that survived. As a medical director in Arizona, I coordinated clinical issues between the health plan and the only remaining PHO (physician hospital organization) that had both financial and clinical risk for the health plan's assigned patients. When I was the market medical director for UnitedHealthcare in Wisconsin, I also coordinated clinical issues with two independent practice associations that had upside bonus reimbursement based on achieving specific quality metrics.
A CIN consists of health care entities – physicians and other health care providers, hospitals, outpatient centers, home health services, and others – organizing to deliver health care. The CIN promises to deliver higher quality care more efficiently and with less waste, providing value for the patient and the self-funded employer.
Advantages
Patients have choice and access to a relatively broad network of health care services.
CIN care providers engage in ongoing collaboration to deliver high quality care.
Health care works more efficiently. For example, by sharing lab results and radiology studies, diagnostic tests are not needlessly repeated.
Careful Organizing
When a CIN consists of health care systems that are potential competitors, the Federal Trade Commission and Department of Justice look carefully at the network for anti-trust law issues. The CIN needs to be organized and function such that it does not violate those laws.
An Eye on Ohio
In early 2015, six of Ohio's health systems formed the Midwest Health Collaborative. At the time, the collaborative represented 40 hospitals and hundreds of care sites with the mission to improve the value of health care services statewide.
Whether or not Ohio's collaborative succeeds in creating value, we will continue to study the lessons learned and incorporate them into future efforts. Improving health care value will require that we learn from both our successes and our failures.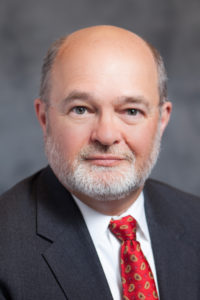 Eric Christianson, MD
Chief Medical Officer