Michigan is Exceedent's second largest market behind Wisconsin in terms of groups written and members insured. Ownership Rewards is making a positive impact on self-funded employers there, and we've set our sights for even greater growth in Michigan's health care industry.
Mike Kremer leads the initiative as Exceedent's new regional sales manager for Michigan. He will oversee Ownership Rewards in the Indiana and Ohio markets, as well. Mike brings a breadth of experience to Exceedent with more than 20 years in the health care industry, working for national carriers and TPAs, as well as ancillary. He is familiar with the market, thanks to a strong work history and family ties in Michigan and the greater Detroit area.
Why Michigan?
Exceedent President Jeff Zavada also has a history working and living in Michigan. Together, Jeff and Mike bring a wealth of broker connections to aid in expanding the market. Exceedent also offers an outstanding network solution in Michigan that is extremely competitive with the state's largest insurance carrier. Michigan is a huge focus for Exceedent, and we will continue efforts to grow there without question.
To learn more about how Exceedent can provide solutions for your businesses in Michigan, Ohio or Indian, contact Mike Kremer to start the conversation.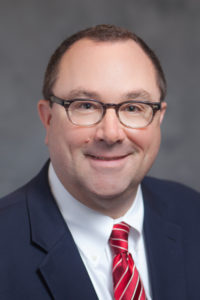 Todd Kuehl
Vice President of Sales