Exceedent will expand to meet the growing number of self-funded employers requiring its large group service model – Cycle Funding.
Cycle Funding differs from the small-group division, Ownership Rewards, which provides a turnkey, bundled solution the employer buys. With Cycle Funding , Exceedent establishes a regular cycle for which the employer can fund its claims. This allows the employer to pay into the fund at regular intervals, an attractive budgeting option.
"With Cycle Funded groups, there is a tremendous amount of customization and negotiating before and after the sale on just about every component of the plan," says Exceedent President Jeff Zavada. As a result, Exceedent is adding 12 staff members to provide the expertise to meet growing needs.
Sue Gorecki is tasked with building that team as director of large group operations. Her broad experience in insurance operations includes 20 years at Anthem (Blue Cross Blue Shield) and 12 years as executive director of the Children's Community Health Plan, which she helped build to 130,000 members.
Gorecki says she's looking for people excited to learn and develop together as a team. "There are so many moving pieces to Exceedent and the industry as a whole. Attention to detail and flawless execution is essential."
Both Gorecki and Zavada emphasize Exceedent's focus on an "old-school" model of personalized service. Phones are answered live from 7 a.m. to 7 p.m. Monday through Friday, and from 8 a.m. to noon Saturday Central time.
"Our approach is all about fostering relationships and giving personal attention with our members," says Zavada, "Health care is personal and health care is local, and our service reflects that."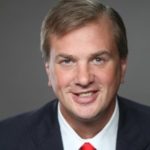 Jeff Zavada
President